Medical Device Manufacturing
Prototyping, clean room injection molding, assembly & testing
All-in-one:
Medical solutions
With the latest technology of 3D printing and prototype mold making, we can speed up your product development process.
Plastic production of medical parts is complex and needs to be strictly controlled. The right environment (cleanroom) and certified quality control at all crucial steps are important.
Being transparent in the production of your part is what makes us stand out.
Not only will we set it up in accordance with all your needs, but we can also help to improve quality in processes or reduce the cycle time.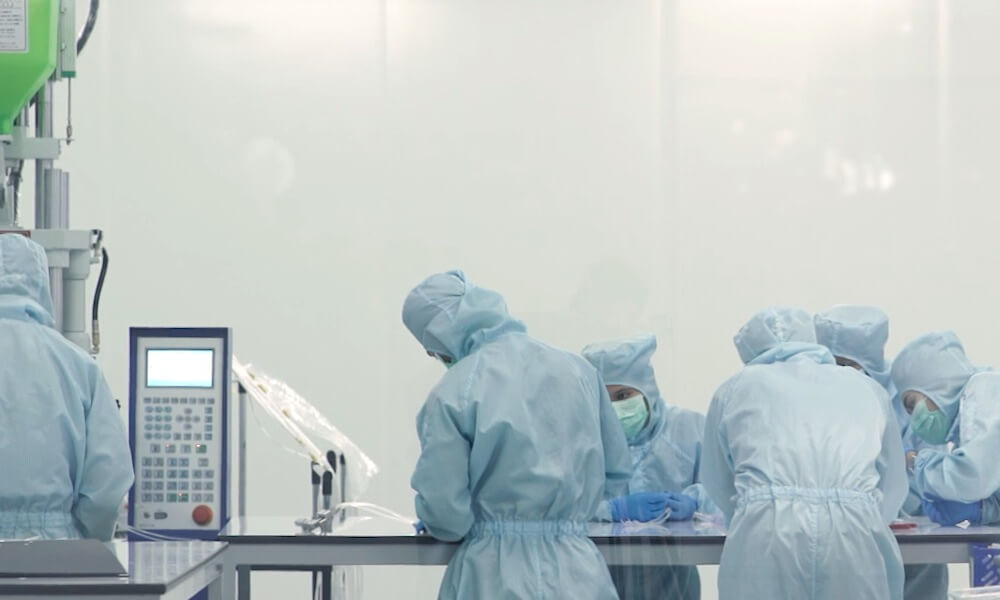 The plastic injection itself is just one part of the long and complex process to manufacture medical devices. What follows are rigorous quality checks to ensure no variation outside the specified range.
With our experience in medical molding, assembly, and testing of medical devices, we have encountered various complex situations. Having the right people and advanced improvement processes in place always help us to find an innovative solution.
This is why we not only produce your medical products, we also give feedback on the production process itself. After thousands of assembled devices, we have enough data to improve the process efficiency and come up with solutions to reduce the time and improve the quality.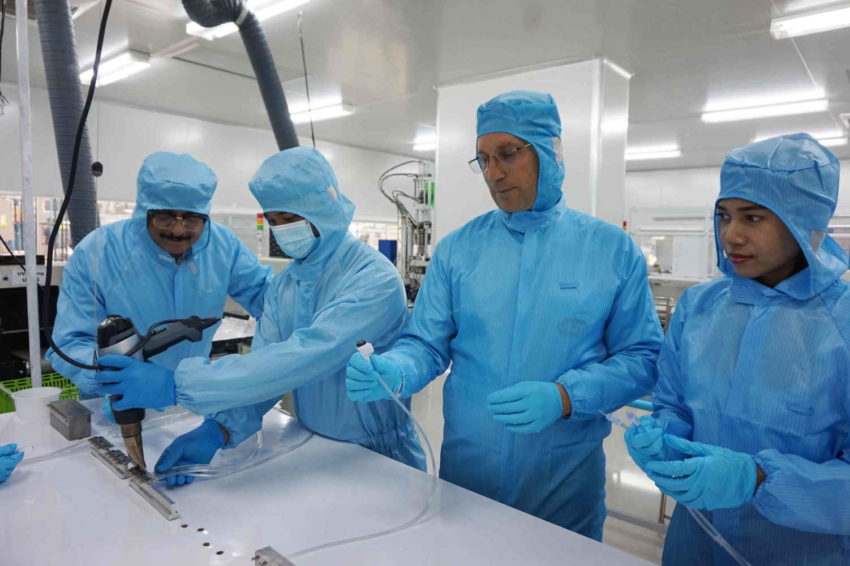 The goal for every medical molding project is a long-lasting partnership with our customers. We love to be transparent and engaging with our partners, always having an open ear for discussions.
Over the years it has shown the most successful and interesting projects are those with our trusting partners.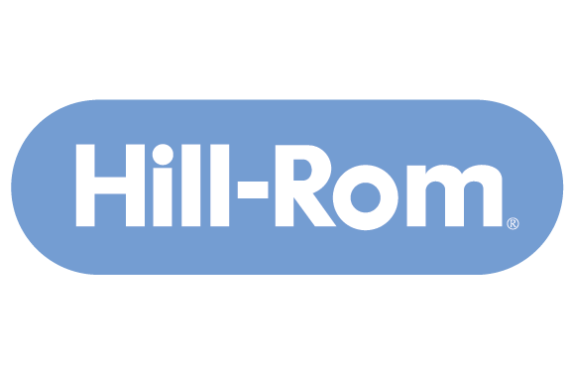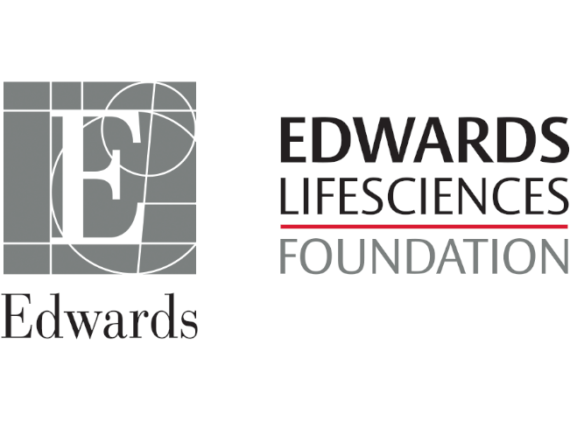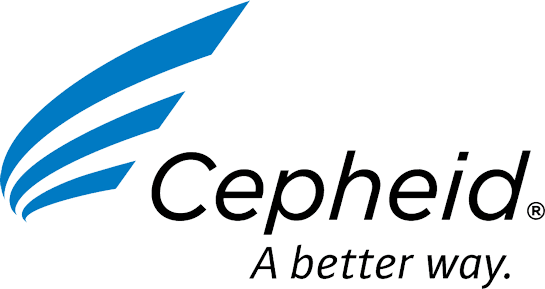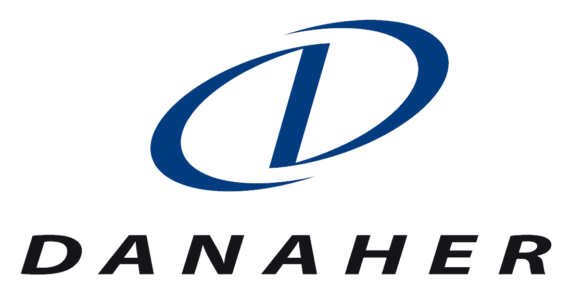 Medical ventilation system
This ventilator only weighs only 1-lb., it is wearable and mask-free. This breathing support allows patients to go about their activities of daily living. Part of this system is a breathe pillow interface that allows the user to comfortably wear the breathing support. To ensure safety, the whole system has to be manufactured in a cleanroom under tight regulations. That is when our expertise and experience comes into place.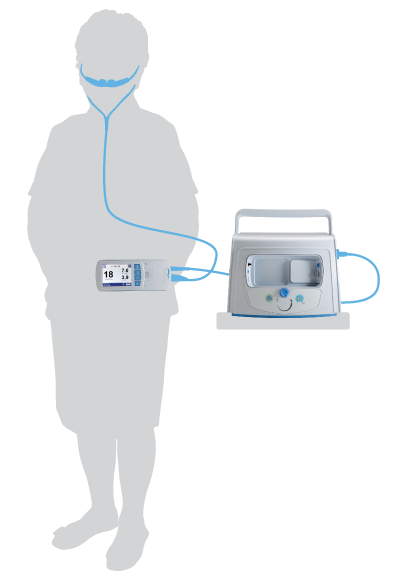 Advanced cartridge system
This renowned customer is a leader in molecular testing for all kinds of diseases. The basis for all testing is the proven cartridge technology that they have developed. A single-use, self-contained cartridge with integrated QC for Lab quality results is used for their large variety of testing.
During the Corona epidemic, an automated molecular test for the detection of CoV-2, the virus that causes COVID-19, saves lives through fast and convenient diagnosis.